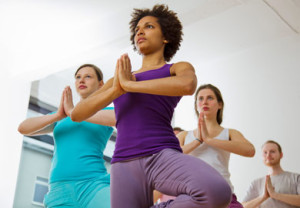 As we all shift through this very fluid situation that COVID-19 has put us all through, we find that many of our in-person yoga classes are still put on hold. So for now we do not have yoga classes at the Fraser Activity Center on Monday nights, but we hope to have them there again soon. In the meantime check out where we do have life classes below!
Wednesday night series starting on Wednesday, November 11th, with two different sessions. 6:00 – 7:00 p.m. and 7:15 – 8:15 p.m.  This series is held at the Center for the Healing Arts in Sterling Heights. The cost is $120.00 for the 10-week series if paid in advance at one time or, if you can't commit, feel free to purchase an individual class for $15 per session. Register for this series or an individual class on our events page with Visa or Mastercard.
Note: All classes are suitable for any level of yoga Please bring your own yoga mat and props to the practice. You are required to wear a facemask to the venue, but you do not have to practice with a facemask if you do not want to.