Meditation
Meditation is not just a technique but a way of life. It describes a state of consciousness when the mind is free of scattered thoughts or various patterns. Meditation helps to explore your inner world in order to discover clarity of thought, calmness, and help reverse the effects of stress. Meditation is a way for a person to restore balance to their life. It is a way to tap into your inner source of thought. Meditation is a way for us to be more mindful and live in the present moment. It is a way to train our brains.
Meditation can be practiced by anyone at any time under any condition. It is considered one of the most powerful techniques used for stress reduction, relaxation, and a way to help keep you healthy. In some practices, we use an object of concentration. The idea of using an object of concentration is to keep ourselves present. If we have thoughts that are disturbing our meditation, then an object of concentration will be helpful to bring us back to "being" so we can quiet the mind and purify our inner being, which is essential to your meditation practice.
Benefits of Meditation
There are many benefits one can gain from meditation. Here are a few…
• Reduction in stress and anxiety
• Reduction in heart rate and oxygen consumption
• Reduction in muscle tension
• Quiets breathing
• Strengthens the immune system which helps to keep you healthy
• Increased brain wave coherence
• Helps with focus and concentration
• Reduction of free radicals
• Enhances energy
• Helps keep you centered with your body, mind, and spirit
The benefits of meditation are unique for each person, but both physiological and psychological balancing is common. Some of the benefits of meditation will be realized quickly and others over many months. Like water in a canyon, the results of your practice may not be noticed after each practice, but it's the constancy of the practice that will show the results.
What you will notice with your practice
The foundation of self-awareness that meditation provides is useful in any area of your life. It shows us how to focus on the present moment and stop worrying about the future or the past. It teaches us how to be in control of our mind and our emotions, instead of the other way around. You will find that your attitude towards life will change. You will start enjoying little moments of happiness that life provides each of us every day. Meditation helps us accept things as they are, not as we desire them to be. with regular practice, the energy of the body and mind can be liberated and the quality of consciousness can be expanded.
Meditation is a time to connect to your inner source and let go of the things and roles we get caught up in such as work, parenting, concerns, and responsibilities. It may be that your meditation is peaceful, or it may be fretful and full of obsessive thought. Regardless, daily meditation will have a positive effect on your life.
Upcoming Meditation Workshops 
Introduction to Meditation
This workshop is designed for someone who wants to learn more about meditation. We will talk about the many different types of meditation and practice 3 different kinds. We will learn about the many obstacles one can have in this practice and how to overcome them. You will leave this workshop with the knowledge of what meditation can do for you and how to develop a daily practice. This is a great workshop for any level of practice. Classes offered on the Zoom platform.
The Cost is $20. Register and pay below.
Tuesday, January 18, 2022 6:30 – 8:00 p.m. on Zoom

Tuesday, February 8, 2022 6:30 – 8:00 p.m. on Zoom
Tuesday, March 8, 2022 6:30 – 8:00 p.m. on Zoom
Tuesday, April 12, 2022 6:30 – 8:30 p.m.on Zoom
Mindful Meditation & Living Workshop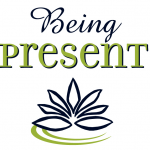 This 4-week mindful meditation & living workshop teaches you the practice of mindfulness and how to apply it into your everyday life to help you expand awareness of how you relate to your mental, emotional and physical experiences. In this 4-week workshop, we will practice mindful listening, mindful eating, mindful yoga, mindful meditation and all of these practices will help you to establish mindful living.
Mindful living helps us to live more moment by moment. It helps us to be unconditionally present.  It helps us be present with whatever is happening in the moment, no matter what it is. We learn how to pay attention to the present moment – experience life with openness, curiosity, and a willingness to be with what is. It is a great antidote to the stresses of our daily lives. With mindful living, we are able to stop, breathe, observe, and connect with our inner experience.
 In this workshop, we will practice mindfulness in breathing, eating, yoga, and meditation. This is a great workshop whether you are just establishing a meditation practice or want to expand on the one you already have.
This 4-week mindful meditation & living workshop includes:
• Coursebook
• Workshop workbook
• Guided Relaxation Meditation CD
Schedule for Being Present – Mindful Meditation & Living Workshop
2022 Schedule is coming soon.
Read what people are saying about the Meditation Workshop from Pathway Partner…
"Loved this class. Excited about the idea of a group of like-minded people sharing this experience."
– Robalee M, Birmingham, MI
"Thank you for this great experience. I feel this will greatly improve my energy level and reduce my stress."
– Tracey L. Royal Oak, MI
"Thank you – this was inspiring"
–  Hannah J., Livonia, MI
"I really enjoyed the class and got a lot out of it. Jasmin is a fantastic teacher, who shows personal interest.
– Janis N.,  Birmingham, MI
"I really enjoyed learning about meditation and find it to be a beneficial part of my life. Thank You!"
–  Leanne M., Macomb, MI
"I liked the casual approach"
– Dave W., Utica, MI
"This was a relaxed class.  I am excited to start my daily meditation practice. Thank you so much."
– Pam S., Grosse Pointe, MI