Please join me on Friday, March 10th for a Yin Yoga with Yoga Nidra at the Center for Healing Arts. This practice requires no yoga experience. The 30 minute Yin practice will allow the physical body to stretch and relax preparing you for the Yoga Nidra which is a guided meditation. This ancient meditation practice will relax you and focuses on multiple levels of well-being, including lowering stress levels and boosting your immune system. Space is limited so you can register in advance at

Wednesday Nights at Center for Healing Arts

 
This is a beginner to intermediate class – every pose can be modified to fit your level of practice. We will be practicing asanas, breathwork, and peaceful meditation during this 60-minute class. Please bring a yoga mat.

The Center for the Healing Arts is located in The Spirit Forge Complex, 38245 Mound Road, Sterling Heights, MI 48310.
Cost is $ 100.00
Not ready to commit to a series? Take a walk-in class for $15.00 per session. You must register and pay in advance. All students will get a Zoom recording of the class. 

________________________________________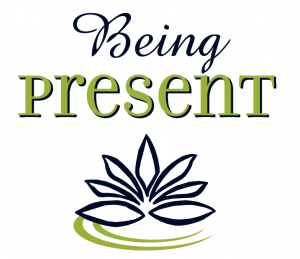 Mindful Living and Meditation Workshop
Mindful living allows you to be present in each moment, experiencing life moment to moment. In this 4-week workshop, you will learn how to practice mindfulness and learn how to expand your awareness of how you relate to your mental, emotional and physical experiences. We will practice mindfulness on many levels including eating, yoga, and meditation. This is a wonderful opportunity to establish or expand your meditation practice as it is suitable for all levels.
Mindful Living is a unique practice that will help you to be unconditionally present with whatever is happening in the moment. You will learn how to pay attention to the present moment – experience life with openness, curiosity, and a willingness to be with what is. It is a great antidote to the stresses of our daily lives.
The cost for this workshop is $120.00
This 4-week Mindful Living workshop includes:
• Coursebook
• Relaxation Meditation CD
• Workshop workbook
Please check back for upcoming dates for this workshop
______________________________________________________________________________
Guided Meditation Now

Available on Insight Timer
These guided meditations are perfect for anyone who would like to reduce stress and learn to relax. Meditation, in general, provides so many positive benefits. The guided meditation is an easy way to experience these benefits. Guided meditation is effortless. In fact, one of the biggest challenges you will face is to stay awake during the practice. You are guided into a deep state of relaxation and a state of meditation and you are walked through, step by step through the process.
Right now we have two different meditations available. The first one is  Metta (Loving-Kindness) meditation. This practice is suitable for anyone. This meditation is approximately 40 minutes long.
There is also a Yoga Nidra meditation which is sometimes referred to as Yogic Sleep. This meditation is an ancient practice that is now used as yoga therapy and in fact, is used by the military to help soldiers with PTSD. You are guided through specific steps and will set a resolution for this practice. This meditation will help you to rid bad habits or behaviors and help to implement healthier ones in your life. This practice is also suitable for anyone.
To listen to these free meditations, simply download the Insight Timer app and search for Jasmin Cromwell.