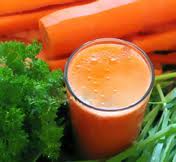 So… after many years of debating whether to get a juicer or not, I have decided to get one. This idea was affirmed when recently a friend of mine went to the Gerson Institute in Mexico. He is healing from cancer and the Gerson therapy he is following is working. He is healing! He is looking great and his wife (who was his companion to the Gerson Institute) is also looking good from following part of his therapy.
I will not be juicing 13 juices per day like my friend has to, among the many other things he has to do daily, but I will be juicing daily for myself and my family. In doing so, I know we will all be getting all the available nutrients from the fruits and veggies we eat. By juicing, we will be able to get all the nutrients availalbe in the fruits and vegetables that cannot be chewed, but can be juiced.
Doing some research, I had narrowed it down to either a Breville Juice Fountain Elite or the Omega VRT350HD. I have decided to purchase the later as it is a slow juicer, processing at 80- RPM's (as compared to 13,500 RPM's) so it will not destroy any of the healthy enzymes or allow the juice to degrade after it is extracted. It also expels a drier pulp which ensures me I am getting the most from the products I will be juicing. This helps me to get the most from the money I spend on my produce as well.
I am fortunate not to be healing from any disease and would like to prevent any disease from happening, which is why I am buying a juicer. I will try to post recipes and updates so if you're interested or have any ideas, reply or post as well.
Here's to good health…